The Exhibition Car Show Tent is made of PVC fabric and Aluminum Alloy material.
The temporary car show tent from Liri Tent supplier was chosen as the venue for the Jaguar E-PACE new product launch, set up under the Guangzhou Tower.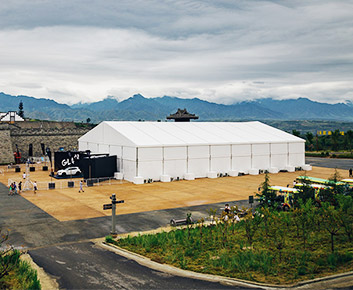 Let's see some custom auto show display tent solutions we lately did for some launches of new cars. It may inspire you with some new ideas.
The pictures show a 20 x 30 event tent marquee which offers total 600 square meter event area, people inside can have an impressed vision.
Nowadays, large event tent is more and more popular in all kinds of shows, and Liri has provided our white event tent for Benz Auto.
In 2011, Liri Tent cooperated with Peugeot again and provided Peugeot with unique design sports event tent on the basis of the previous experiences.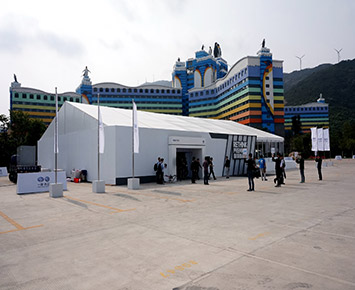 Large exhibition tent with PVC roof and aluminum alloy frame structure used for Large Auto Show, and PVC sied wall, ABS sidewall and glass wall are available for side wall cloth.
Liri double-decker structure for auto car exhibition tents is widely used for temporary pavilions, showrooms, reception and consulting rooms.
The available accessories for Auto Parts Exhibition tent include the PVC window walls, clear PVC roof cover, clear PVC walls, rain gutter, ground anchors, and weight plates.