They can quickly deploy the solutions of medical tents, field hospitals, and square cabin hospitals.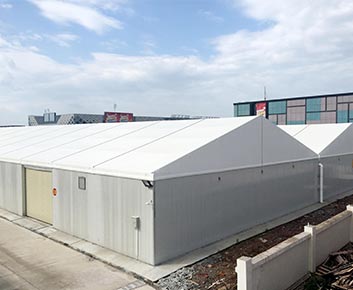 the emergence of medical supplies storage tents will be the best choice to solve the storage problem
It can be used as temporary vehicle detection tent, personnel temperature detection tent, isolation tent, etc.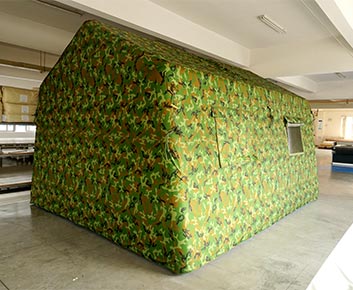 Inflatable Medical Tent from LIRI TENT is a kind of mobile and inflatable isolation tent
Setting up an isolation place in time is equivalent to racing against death.
A temporary medical waste disposal site needs to be built and put into use in a short time.
The world is under global alert due to covid-19. In order to minimize personnel contact and better avoid infection, all public places use prefabricated epidemic prevention tents to quickly build epidemic prevention duty points for epidemic prevention and control.
Independent Isolation Point
Whether it is the airport, rail station, train station, etc., these places are the first checkpoints to prevent the spread of the covid-19. In order to control the covid-19 for the first time and avoid more infections, the capsule box provided by Liri can be used as an independent isolation point to effectively prevent it.
The foldable capsule box house with aluminum alloy structures does not need to be assembled, and the fabric covers adopt an inflatable design, which can be quickly formed and is simple and convenient to build to meet emergency needs.
ABS door locks use smart induction locks, which are more effective in security matters. Exhaust fans are installed inside to ensure indoor airflow. In addition, heating and cooling air-conditioning systems can be installed to freely adjust the indoor temperature. Even if you are in it, you will not feel uncomfortable.
Temperature Monitoring
In order to maintain an orderly body temperature monitoring, the Liri tent of temperature detection can better help the epidemic prevention work. Its size can be adjusted according to the site, and it can be used flexibly without being restricted by the size of the site.
The internal space of the temperature monitoring tent can be freely allocated and laid out, and different functional areas can be built to promote conscious queuing and rapid inspection, reducing workload and time costs.
In addition to speeding up work efficiency, as an outdoor temporary building, the temperature detection tent is made of aluminum alloy on the mainframe, which is stronger and safer, and can withstand all kinds of terrible weather; the covers are double-coated PVC, which can effectively heat insulation Sunshade, can resist rain and snow load, stick to the post-all-weather.
Hospital Tent
In addition to basic anti-epidemic tents, Liri also has temporary construction tents for quarantine, which can be built in as fast as 1-3 days, and there is no requirement for the ground condition. It can be quickly put into epidemic areas to solve the problem of shortage of beds.
As a prefabricated temporary building, the biggest difference between it and ordinary tents is that it is not just an "empty shell"; Liri Prefabricated Hospital can meet the needs of electricity and water, and can also install heating and cooling air conditioning and lighting systems, including doors and windows, Hardware requirements such as floors and toilets can meet the configuration standards of traditional buildings.
In addition, Liri also has a variety of different types and functions of epidemic prevention emergency tents. Each tent can be designed and constructed according to requirements, which greatly saves budget costs and reduces time costs. It is a big help against the epidemic.