There are dozens of tents available in the specification of the Liri Large Commercial Canopy Tents assembled structures.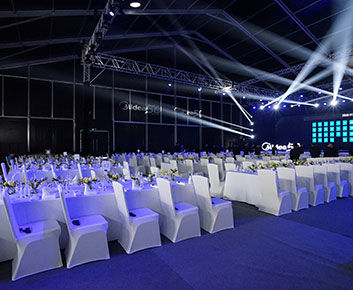 Tent for Conference from Liri Tent can be for business and leisure, the glass wall around the tent can let the sunshine full of entire space in the morning.
When you planning a party but lacking budgets, used party tent will be an economical choice because of its low price.
Liri Tent not only offers outdoor event tents with special shape design but also of outdoor commercial tents, width available from 10m-60m.
LIRI catering marquee tent offers luxurious outdoor repast which moves the restaurant to real outdoors.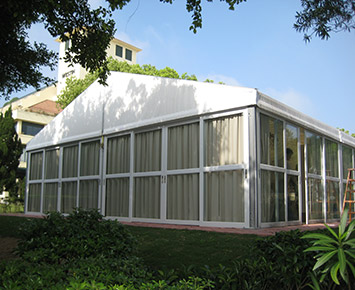 Banquet marquee of LIRI in Hilton Kuwait Resort. With elegant facade, LIRI business tent is convenient and flexible to set up.
Compared with traditional concrete hotel,hotel tent is with less investment,safe structure,easy and fast assembling and elegant appearance.