On November 1st at 9: 00 am, the Communist Party of China Zhuhai Municipal Committee and Zhuhai Municipal People's Government held the 2023 Zhuhai Excellent Private Enterprises and Excellent Private Entrepreneurs Commendation Conference at the Zhuhai International Convention and Exhibition Center. Chen Li, Chairman of Liri Architecture Technology (Guangdong) Co., Ltd., was awarded the title of "Excellent Private Entrepreneurs of Zhuhai City"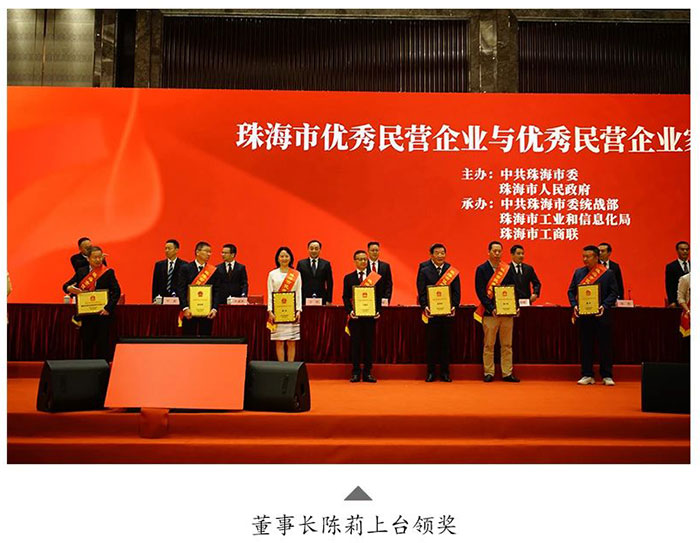 Chairman Chen Li went on stage to receive the award
Group photo of city leaders and outstanding private entrepreneurs
Chairman Chen Li and leaders of Liri Architecture Technology take a group photo as a souvenir
Nearly 30 years experience, Liri Architecture Technology (Guangdong) Co., Ltd. has been able to maintain stability and become stronger, thanks to the determination and perseverance of Chairman Chen Li.
Member of the Doumen District Political Consultative Conference in Zhuhai
Vice President of Zhuhai Doumen Women Entrepreneurs Association
Received the honorary title of "Economic Benchmark Enterprise" in 2012
"Awarded as "Excellent Private Entrepreneur in Doumen District" from 2014 to 2015
Awarded as the "Annual advanced organization of Public Welfare" in 2021
Awarded as the "2022 Caring Enterprise" in 2022
Awarded the title of "Member of Charity Contribution Unit for 2021-2022" in 2023
Awarded the honorary title of "Excellent Private Entrepreneur of Zhuhai City" in 2023
Liri Architecture Technology (Guangdong) Co., Ltd. was founded in 1997 and is a high-tech enterprise that integrates professional design, manufacturing, leasing, and sales. It provides one-stop temporary space solutions for various large-scale exhibitions, festivals, events, sports, and logistics warehousing. Its products are exported to more than 130 countries and regions, making it one of the well-known top enterprises in China.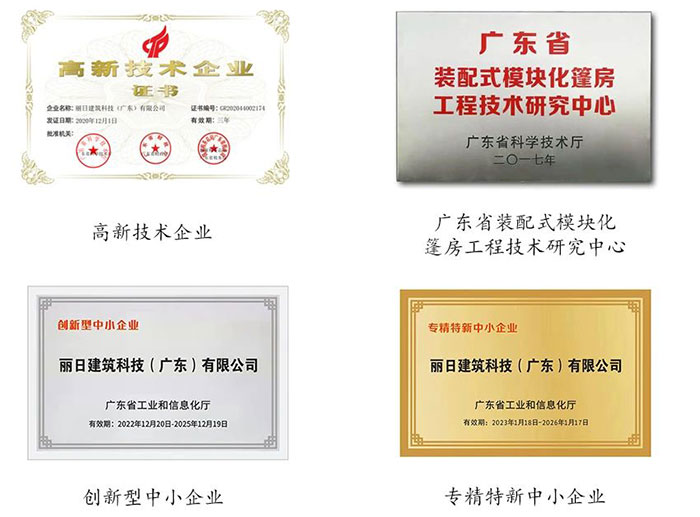 Before tent construction in China was fully developed, Chen Li had already resolutely devoted herself to the prefabricated mobile construction industry. Chen Li introduced, "The future development trend of architecture will increasingly focus on environmental protection and sustainable development, and prefabricated mobile buildings can be adjusted, rebuilt, and reused according to the latest needs.
In response to market demand, Liri has started a research and development plan for tents such as warehouse, events, exhibitions, events, and hangars, continuously improving and updating. It has independently developed a series of patented products and obtained hundreds of Chinese technology patents. From innovative breakthroughs to witnessing honors, it can be said that aluminum alloy structured tents originated from abroad, but have more possibilities due to China.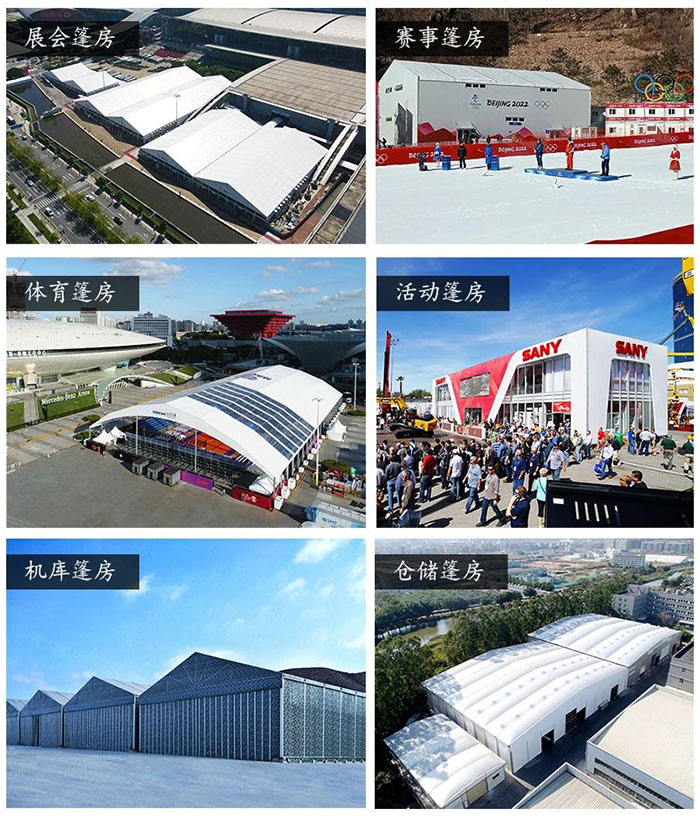 Since the 18th CPC National Congress, the Party Central Committee with Comrade Xi Jinping as the core has attached great importance to the development of the private economy, and has specially commended outstanding private enterprises and private entrepreneurs in the name of the Municipal Party Committee and Municipal Government. This also means that Liri Architecture Technology has become the first group of Zhuhai A high-quality and honest enterprise.
Chen Li, the chairman of Liri, stated that Liri will always adhere to the essence of the enterprise and the two unwavering principles. We will conscientiously implement the decisions and deployments of the Party Central Committee, the State Council, the Municipal Party Committee, and the Municipal Government, operate in accordance with the law, innovate in entrepreneurship, grasp development trends, and promote the enterprise to stand at the forefront of high-quality development.