One of the reasons why outdoor weddings are popular is that it has a high degree of freedom, which can not only meet different types of weddings, but also obtain different wedding experiences. It has a strong sense of ritual and is perfect for realizing a romantic wedding scene like a fairy tale.
In order to meet different styles of wedding themes, Liri has put a lot of effort in designing to provide whether romantic or unique, or even fully personalized customized Wedding Tent.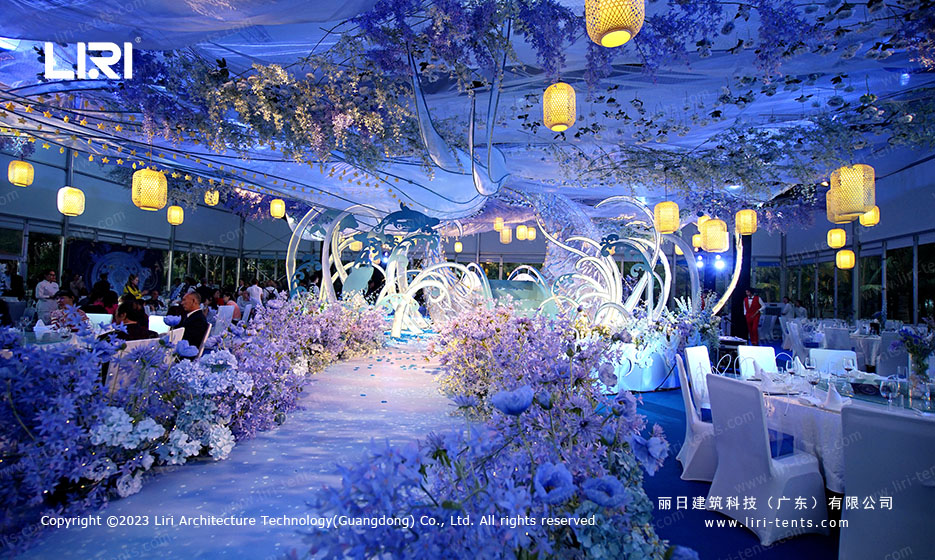 From the design of the wedding tent, we provide a variety of styles to choose from, you can decide the style of the tent according to the wedding theme, the number of guests, functional needs and other aspects. In addition, Liri Wedding Tents are modular design, the size of the tent can be decided according to the venue and the number of guests, to create a right space, so that guests feel more comfortable, the overall wedding atmosphere is more warm.
Except the tent, Liri also provides tables, chairs, curtains, air conditioning, lighting, flooring, stage and other outdoor wedding equipment to achieve a full range of wedding tent solutions. The Wedding Tents have no pole inside, in order to have a better experience, you can divide different functional areas according your needs. With nearly 30 years of experience in tent wedding planning, we provide comprehensive wedding tent design solutions to solve your worries and allow guests to enjoy a dream and wonderful day.