Every every two years Liri Tent Annual Sports Games is beginning! The games include basketball, table tennis, badminton, billiards, running, skipping, ballooning, Games for five-person in six feet, tug of war and so on, as well as tent installation competitions featuring Liri characteristics.
Different from last time, in addition to running and tent competition, other projects are held in the tents installed by Liri, which is also a reflection of the application range of the tent.
The staff arranged the venue early, and everyone entered the court in an orderly manner in the athlete's song. Not only the participants, but all the partners who watched the game are also full of enthusiasm and have been cheering on the players on the field.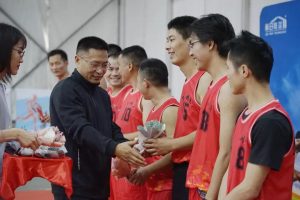 After the successful conclusion of the sports competition, the company leaders awarded prizes and medals to the winning athletes. The sports competition has achieved excellent sports results, and it also reflects the spirit of solidarity and solidarity of everyone. This is the spirit of Liri we want to see. Let us look forward to their appearance at the next sports competition.