LIRI TENT has been as Canton Fair tent supplier since 2001. This year, we continue to build 70,000sqm outdoor exhibition tents for Canton Fair. The exhibition tents provided by Liri Tent can protect from the wind and rain and can be provided by the accreditation center, aisles, temporary exhibition hall, security check, catering, etc.
LIRI TENT always keeps the best attitude to provide the best service for each session of Canton Fair as the exhibitor, we will keep participating in the first phase and the third phase. Welcome to our booth. LIRI TENT will bring you new impressions and experiences, to provide you with the perfect solution for temporary space.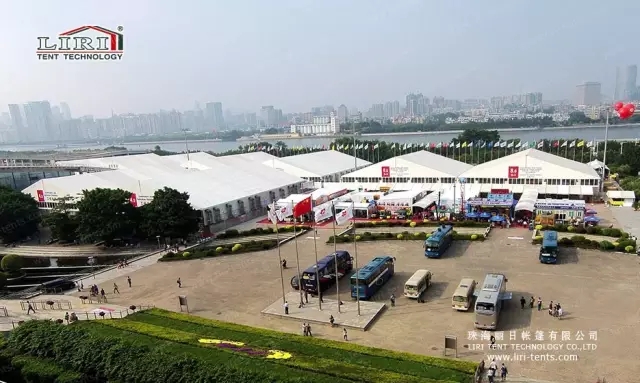 Dear Customers,
LIRI TENT will attend the 126th Canton Fair first phase and the third phase, you are welcome to visit our booth and look forward to your cooperation and communication!
Phase 1 Date: 15th to 19th October
Booth No. 10.2I17-18
Phase 3 Date: 31st October to 4th November
Booth No. 3.2M31
Mobile:+86-139 2339 9362     Tel:+86-756-6250688
Welcome to Visit LIRI TENT, Free Car Service!