Before the novel coronavirus was completely controlled, medical teams across the country actively implemented the spirit of helping each other, and all arrived in Wuhan with new medical equipment and supplies. Liri Tent Company also received the demander's notice 3 days ago, in order to fully support Wuhan, Liri Tent took the lead in fulfilling its corporate responsibility and taking advantage of the industry, has produced the support materials urgently, finished loading today and sent to Wuhan with all speed.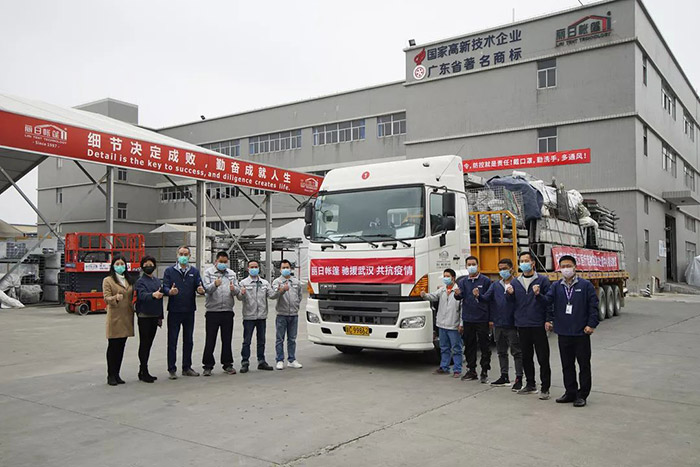 The support materials is a temporary plant for a medical waste emergency treatment station assembled in Wuhan, which is produced in advance in Liri tent factory. It will arrive in Wuhan in the next 2 days and be quickly installed and put into use. At this critical moment, Liri Tent shows the advantages of rapid assembly and use of the prefabricated constructions.
It is understood that the size of the tent assembled for the medical waste emergency treatment station is 40 * 70 meters, side height 5 meters, and four sides with ABS solid walls, the whole structure can meet the design requirement of negative pressure space.
With the medical teams and supplies from various places arrived in Wuhan, we believe Wuhan will be able to get through this hard time soon. Let's cheer for Wuhan, cheer for Hubei, and cheer for China!