The National Three-man Basketball Finals sponsored by Liri Tent has been successfully held.
Liri Tent sponsored the National Three-man Basketball Finals and had a perfect ending. By hosting the three-man basketball games, it enriches the tourism product system, visitors here also felt the charm of basketball.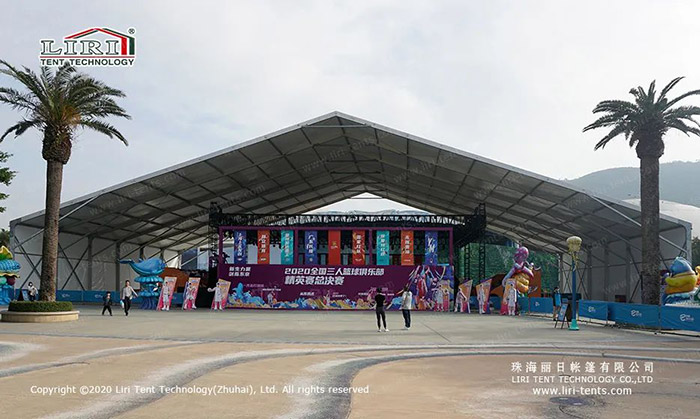 The three-man basketball game is entertaining and worth watching, especially popular with young people. The match only requires simple facilities and does not need too much space. It can be held flexibly in the streets, business districts, tourist attractions, and other places. The Liri prefabricated tent can provide a variety of aluminum structures, it's a good solution for temporary buildings that can be built quickly on any ground conditions. It allows an event or game to be held in the ideal location, thus enhancing the brand awareness of the games.
With the advantage of the modular design of the Liri Tent, the event is no longer restricted by the venue,  the movable stadium or space can be built quickly either. Liri Tent has participated in the conduct of a variety of sports events and the establishment of temporary stadiums, where there are large-scale sports events, there is Liri Tent. We keep providing valuable venues for large-scale sports games, which is the long-term strategic development goal of Liri Tent.