Here comes the fourth stop of Liri global tour. This year, Liri's customized travel route for the business team is a romantic tour of France. This is a long-awaited travel for colleagues who have been busy for a whole year, and it is a very precious experience for the team to travel together in foreign countries.
Liri Team took a photo with a landmark building in Paris
The company has prepared ample funding and booking the travel schedules in advance. Travelers only need to be ready with their good mood. Except for making high quality tents, Liri even making a one-stop service for the staff travel, it is such an intimate enterprise. Gathered together from the Zhuhai headquarter, took off from the Hong Kong International Airport, crossed half of the earth and arrived at Charles de Gaulle Airport. Even though it took more than a dozen hours of long-distance flight, we didn't feel exhausted. The freshness brought by the trip was such a strong will!
Seriously feel the art atmosphere
Passing through the Arc de Triomphe to the Paris landmark Eiffel Tower, visiting the Gothic Notre-Dame Cathedral and the magnificent Louvre Museum, Versailles Palace, seeing the classic drawing <Mona Lisa>, and experiencing the former residence of Monet's chic and quite. After a 7-day in-depth Paris tour, we fully experienced the European culture and arts, experienced exotic lifestyle, French meal with a typical French wine, even if it was a cup of aromatic coffee in the afternoon will let people feel good. Of course, there are female favorite part-Shopping. Working hard to earn money and spend money on their family and also themselves for good products.
Cozy Paris Life
Take a look at everyone's wonderful travel diary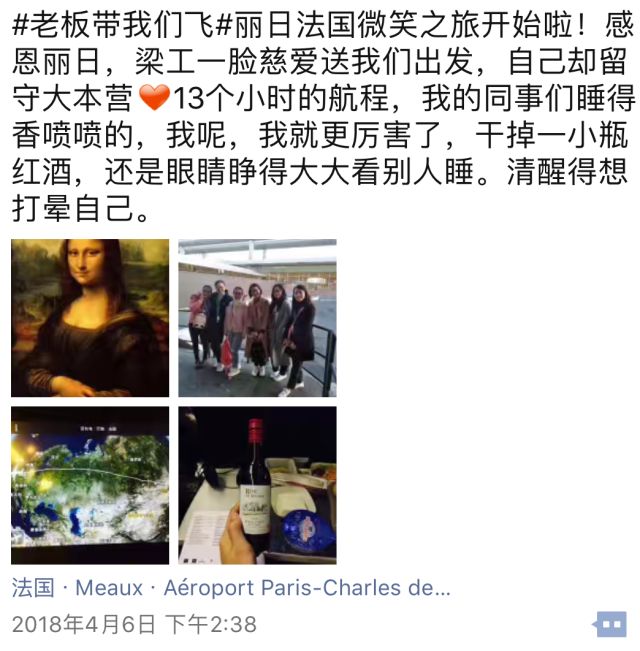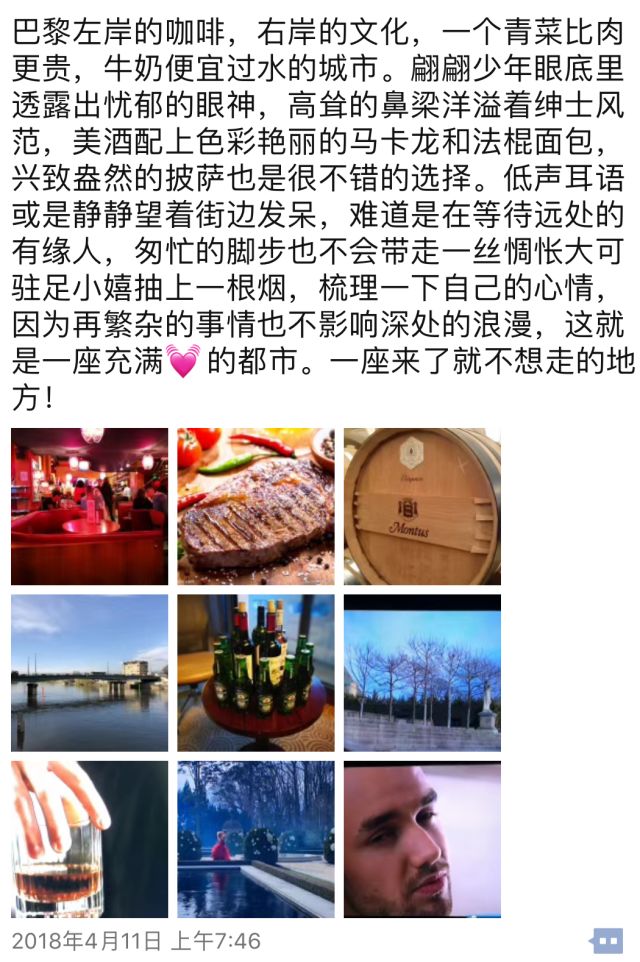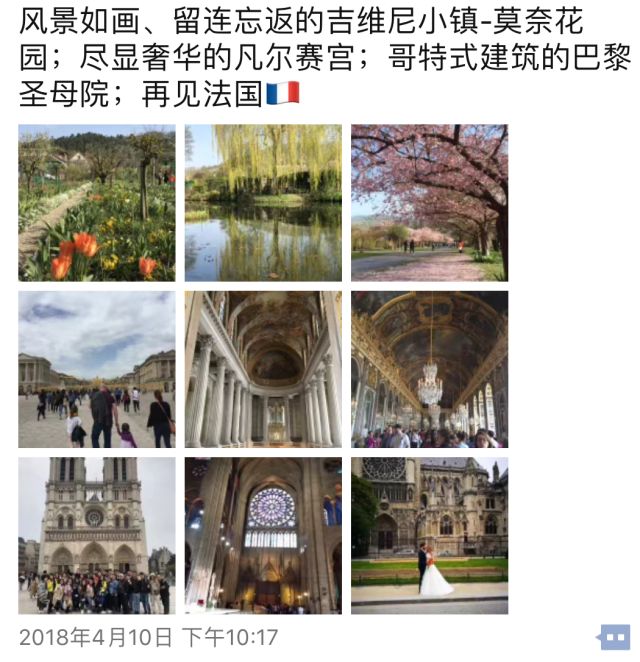 The short trip is for a more focused job in the future. And after the journey, everyone is back to the busy job. This year will be a year of more harvest. Come on, all Liriers.