Last week, Liri company carried out professional in-depth training for the hoisting operation of a 20-60m meter tent. The training includes all the staff of the Riri engineering department. The training method is a combination of drawings explanation and on-site operation hoisting by the technical department. The in-depth safety hoisting training is carried out according to the distribution of hoisting points of different tonnage, hoisting process, and stability detection after hoisting, so as to ensure that each external construction personnel has understood the hoisting theory and practical operation experience.
The global epidemic has caused many enterprises to press the pause button. Due to the business impact, some enterprises are even forced to take vacations. Although the number of external constructions of Liri engineering personnel has been reduced due to objective reasons, the company has not stalled and just took advantage of this less saturated work time to carry out internal enterprise training, with the purpose of improving the operation level of the whole staff of the engineering department. The 60-meter long-span tent has a high market share in the past two years which is often used in some large-scale events and warehousing applications, even 80 meters.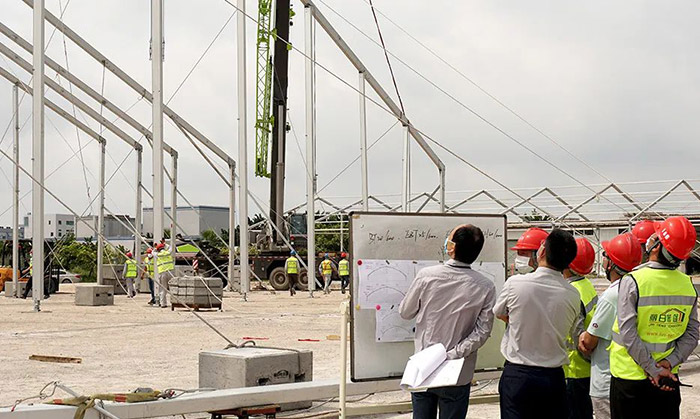 This targeted training is also to prevent accidents in the future, to ensure that every external construction personnel can master the hoisting essentials, and can play an independent role in future construction.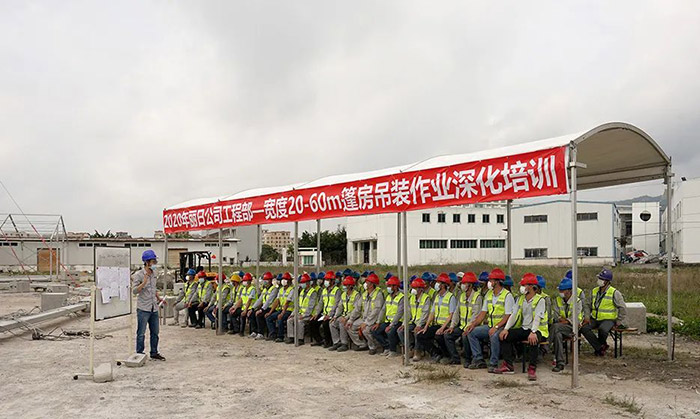 An excellent enterprise must have the ability to respond quickly to risks, and can't standstill. The more adversity it is in, the more it needs to strengthen management, improve the team's internal skill, acquire the more powerful technical ability, and better deal with industry challenges in the future.