Liri arcum dome tent, the arch tent for sale. The design of this artic roof line has brought both of the exterior and interior appearance of the tent to the upper level. It is a good solution for high-level events, parties, VIP lounges, sports, exhibitions, press conferences and so on.
Arcum Tent Solutions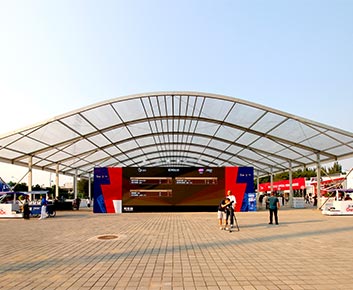 With rich experience in sports event tents manufacture, Liri provides marquee event tents as hospitality for China Open (tennis).
Our 40 x 60 canopy tent can accommodate about 2,000 people comfortably without any internal support, which means you can have 100% inner space.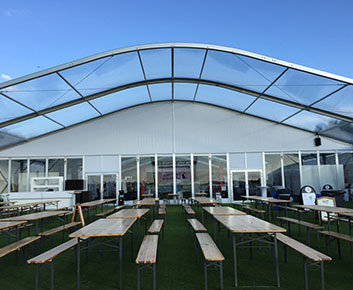 Get rid of the traditional form of outdoor party, buy or rent a party tent and enjoy the party under the clear top party tent.
LIRI TENT provides high-quality wedding tents for sale. It is equipped with clear windows, decoration roof lining, inside the curtain.
Liri Tent not only offers outdoor event tents with special shape design but also of outdoor commercial tents, width available from 10m-60m.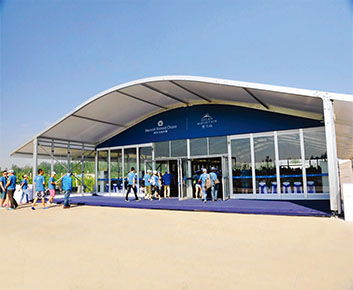 We can provide you various kinds of luxury party tents, and our tent is high quality and trustworthy.
In 2011, Liri Tent cooperated with Peugeot again and provided Peugeot with unique design sports event tent on the basis of the previous experiences.
In order for you to reach your house selling agenda, Liri outdoor event tent will help your make estate opening holds smoothly.